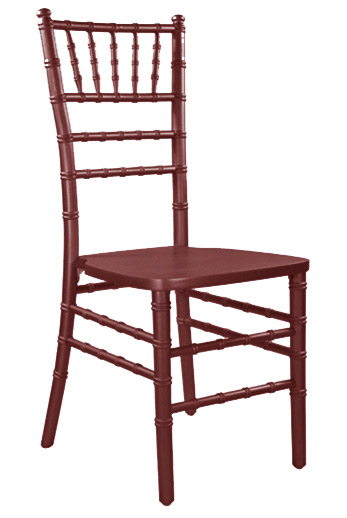 Mahogany Chiavari chairs are an ideal complement to an elegant banquet, ballroom or wedding event.
We take deep pride in beauty and durability of our chiavary chairs. We can assure you that our chiavary chairs made of the highest quality materials are always looking new without any scratches or wobbling.
Chairs are inspected after each use.
High density soft foam cushion is included with our chiavary chair.